Clinic Staff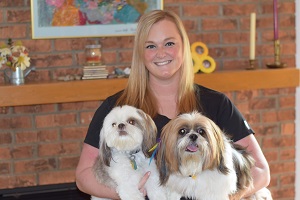 Christa Frizzell:
Christa is an MSU graduate with a bachelor's degree in Zoology with a focus on animal behavior. She has worked with animals for the past 12 years at grooming salons, pet stores, dog day cares, pet sitting and with elephants and rhinos at Tampa's Lowry Park Zoo! She worked as our vet assistant for 3 years and is now a part time receptionist while she heads back to school to become an RN. She looks forward to fulfilling her passion of giving all animals AND people the best care possible :) When she's not busy at work, she loves spending time with her two shih tzus, Enzo and Mila, pet sitting for clients and going to the Spartan football games!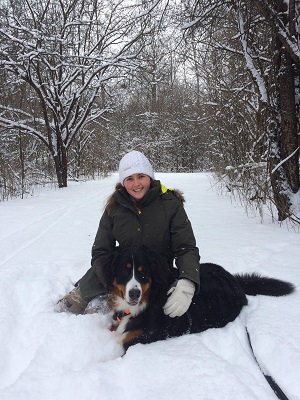 KATHRYN CARRUBA :
Kathryn is a Penn State graduate with a Bachelor's Degree in Veterinary and Biomedical Science AND Wildlife and Fisheries Science. Growing up on a small dairy farm, Kathryn has been surrounded by animals her whole life. During her college years, she became an integral part of a local wildlife rehabilitation center. Her jobs ranged from feeding, handling and medicating the wildlife to training raptors for public events. She has joined our team to further her education and keep feeding her passion for giving animals the best treatment she can give. When she is not busy at work, she loves being in the outdoors and will proudly tell you all about her lovable Bernese Mountain Dog, Guinevere.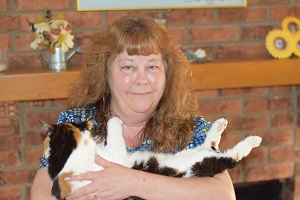 Rebecca Burner:
Rebecca has her associates degree in health science. She has over 26 years of management experience, has worked at veterinary clinics for over 15 years and has been our receptionist for the past 3 years. She loves talking to our clients and personally caring about each and every one of them to make sure they get the proper care. When she is not in the office she is at home cooking and gardening. She loves all animals big and small and looks forward to hearing from new clients.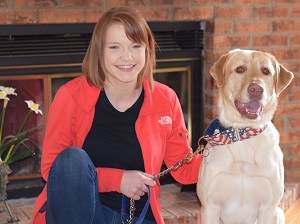 TAYLOR GOODNOE:
Taylor attends Lansing Community College and is working towards her nursing degree. Although her career will consist of human medicine she hopes to one day be able to work with and foster animals to help them find their forever homes. She is very passionate about animals, big or small, and loves being able to assist with appointments and meet our clients. She spends most of her free time playing with her dog Buck or going out for a run!