Clinic Staff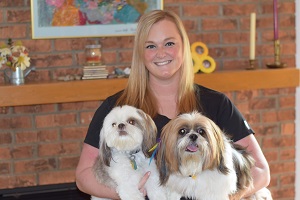 Christa Frizzell:
Christa is an MSU graduate with a bachelor's degree in Zoology with a focus on animal behavior. She has worked with animals for the past 10 years at grooming salons, pet stores, dog day cares, pet sitting and with elephants and rhinos at Tampa's Lowry Park Zoo! Now she has joined us as a vet assistant to fulfill her passion of giving all animals the best care possible.
When she's not busy at work, she loves playing with her two shih tzus, Enzo and Mila, pet sitting for clients and going to the Spartan football games!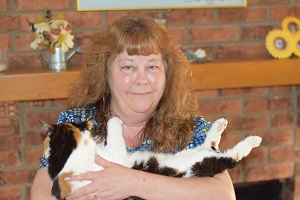 Rebecca Burner:
Rebecca has her associates degree in health science. She has over 25 years of management experience, has worked at veterinary clinics for over 14 years and has been our receptionist for the past 3 years. She loves talking to our clients and personally caring about each and every one of them to make sure they get the proper care. When she is not in the office she is at home cooking and gardening. She loves all animals big and small and looks forward to hearing from new clients.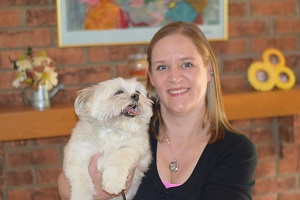 Tracy Blauvelt:
Tracy may be new to Tri County Mobile Vet but she's been working with pets and people for a total of 24 years. She has worked in vet clinics, been a manager in pet retail and ran her own pet sitting service.
She has an associate's degree in business management which helped her career but never steered her away from her passion of working with pets.
She has a genuine love of caring for animals and interacting with people.
Tracy has an Allegan County puppy mill dog named Lucy and a rescued cat from ICAC named Suzy which she loves to play with and pamper. She loves family time, spending it with her husband, her 2 year old daughter and stays busy with her newborn son. She enjoys watching movies and reading books when she does get free time